Victory Performance Consulting was founded in 2009, by former Disney University leader Don Levonius based on the belief that good people can change the world. Since then our consulting, coaching, and professional development programs have helped tens of thousands of professionals worldwide learn the skills they need to transform their lives, teams, organizations - and worlds!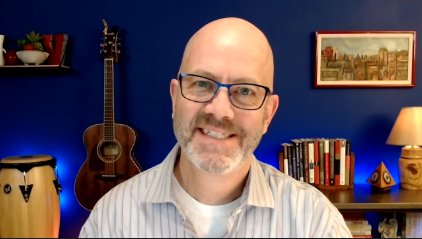 Don Levonius, MA, BCCLC - Principal, Certified Coach and Facilitator 
Don believes good people can change the world, and he's passionate about helping them learn the transformational leadership skills they need to do so. No wonder he's invited back over 96% of the time! 
As a consultant and certified coach, facilitator, and virtual presenter, Don draws on more than 20 years of progressive leadership experience – including 13 years with Disney. He's been public speaking for over 17 years in person and more than 7 years online. 
Whether consulting, coaching, or facilitating, Don's ability to connect with others and his passion for serving them has helped tens of thousands of people master the skills they need to live and lead well. 
Jason Klees - Consultant, Broadcast Director, Certified Facilitator 
Jason believes people deserve the same "first class" experience they receive at our onsite events when they join us online, and it shows in every webinar he produces or facilitates.
With a unique background that includes 15 years in live show production and leadership development facilitation for Disney, Jason's magic helps us deliver engaging, entertaining, and enlightening webinar experiences attendees enjoy. 
Whether consulting with clients, behind the scenes producing, or at the front of a virtual classroom facilitating, Jason's attention to detail consistently earns him high marks.
Jesse Stanley, BA, CPP, CFI - Consultant, Facilitator, and Speaker 
Jesse believes people can protect what's important by positively influencing behavior. That's why he is dedicated to helping employees learn to prevent, reduce, and defuse conflict at work. 
A dynamic facilitator and speaker with three decades of leadership experience, Jesse has helped many reputable organizations reduce risk by bringing out the best in those who must address the most challenging workplace situations. 
Jesse's unique approach to integrating customer service and conflict mitigation techniques makes him especially popular with retail, healthcare, education, government, and not-for-profit clients. 
Leona Perry, BA - Webinar Producer 
Leona believes people should never stop learning, and she's made it her mission to help others master new skills that enrich their lives through the online learning events she produces for us.
With a background in marketing and online event production, Leona has spent more than 20 years helping businesses successfully share their stories, including 12 years at WebMD.com where she managed online community engagement and social media.
Leona's can-do attitude, combined with her ability to work well under pressure and show grace under fire, have earned her a "rock star" reputation among those she serves.      
Matthew Lion, BA - Broadcast Director 
Matthew believes each broadcast is as unique as the client requesting it, which is why he works to create a tailored experience for each live, simulive, and prerecorded learning event he directs.
With decades of leadership experience and a degree in broadcast journalism, Matthew has hosted, produced, and directed thousands of virtual classroom, webinar, and virtual conference events enjoyed by hundreds of thousands of online participants.
A master at setting and directing the digital stage, Matthew's heart for serving and his eye for quality are as popular with our clients as his booming radio voice.